AL/AL-Alloy Wire Drawing Machine Type LHD-450
Product Description:
The set of wire drawing machine is a ideal equipment drawing aluminum, and alloy wire. This machine is widly use for drawing wire in the factories such as wire steel factory, metal mesh factory, nail making factory etc.
It used for drawing electrical Aluminium or Aluminium Alloy rod from 9.50mm to 1.80-4.50mm.

Specification Parameters:
Inlet diameter of rod

∮9.5~∮12mm

Outlet diameter of wire (for 13- die type)

∮1.8~∮4.5mm

Size of take-up bobbin (two kinds)

PND630-PND500

PND710-PND630

Size of down coiler

∮800(630×1000×1500)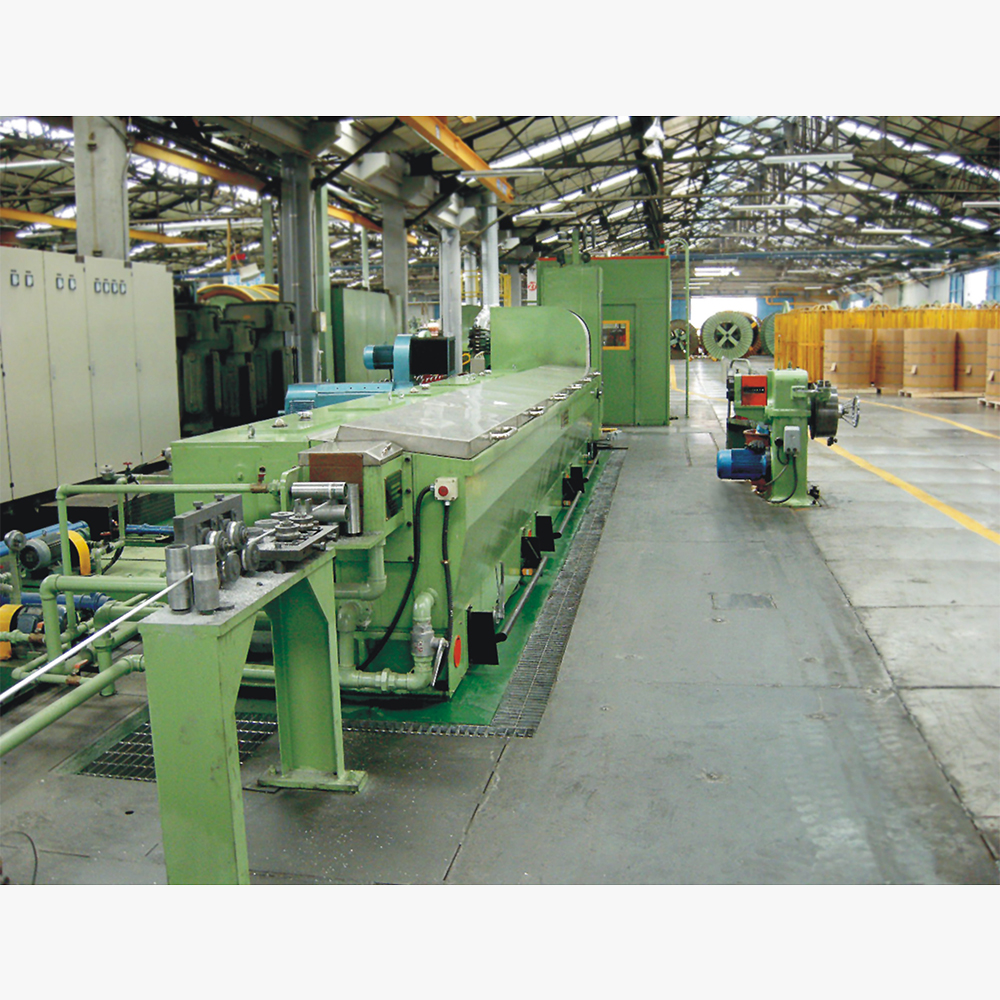 Features:
1. Horizontal structure, dual driving motor, owning rapid die change system.

2. High precision gear transmission, high efficiency, low noise.

3. The machine adopts Dual-bobbin to take-up continuously and has the high robotization.

4. Fully immersed way to lubricate and cool, which can guarantee the high quality wire.

In 2003, Ito-sin(DeYang) Wire & Cable Equipment Co.,Ltd. was awarded the certificate of quality administration system issued by Britain DAS authority and the certificate of quality administration system approved by Britain UKAS authority. In 2005, it was approved by the international wire & cable association as one of the standing members.
Application and composition:
1.This production line is used for drawing pure aluminum or aluminum alloy wires in the wire and cable industry.
2. It is composed of upright column pay-off stand, main drawing machine, final capstan, accumulator and spooling system. The main machine is available in three types such as 9 dies, 11 dies and 13 dies.

FAQ:
Q1. What information should I let you know if I want to get a quotation?
A: Item Name,Size,Initial Quality you require.
Q2. How to make the payment?
A: T/T
Q3. When will you deliver the machine?
A: Delivery Time for 30-40 days.