H-Type Lead Stripping Machine
Product Description:
The Lead Stripper machine is mainly used for Rubber/plastic sheathing cables of which the size is from ф10-90 mm. The outer sheath and inner conductor will be stripped by blade when waste cables pass through the middle guide wheel. The blades can be adjusted freely. Double blades can split wires from both sides, sheaths and cores are separated automatically.
Product Usage:
This product is mainly used for the stripping of lead-clad rubber pipes. It is a kind of light-weight lead stripping machine, used after the lead has been vulcanized in the rubber pipe production process.
Working principle of lead stripping machine:
The lead stripping machine consists of a traction device and a lead stripping device. The lead pipe traction device is used for the traction of the lead pipe leader when stripping lead. The lead stripping device is made up of two pairs of rollers, with the help of the pressure of the cylinder and the mechanism to separate the lead pipe up and down. With the rotation of the rollers, it can not only pull the lead pipe, but peel off the lead layer. And the flattened lead pipe immediately enters the other two pairs of rollers with cutters. Through the rotation of the cutter rollers, the lead bar is cut into the lead block with a length of about 80 mm and enters the lower block box. And there is an exhaust port, which allows lead dust to be discharged from the operating place through the exhaust port.
Main technical parameter:
Outer diameter of lead pipe stripped

∮10mm~∮90mm (adjustable )




Max. thickness of stripped lead

4mm

Max. linear speed in lead stripping

90m/min

Motor power

N=15kw, n=1460rpm

Y2-160-4 (inverter with stepless adjustment)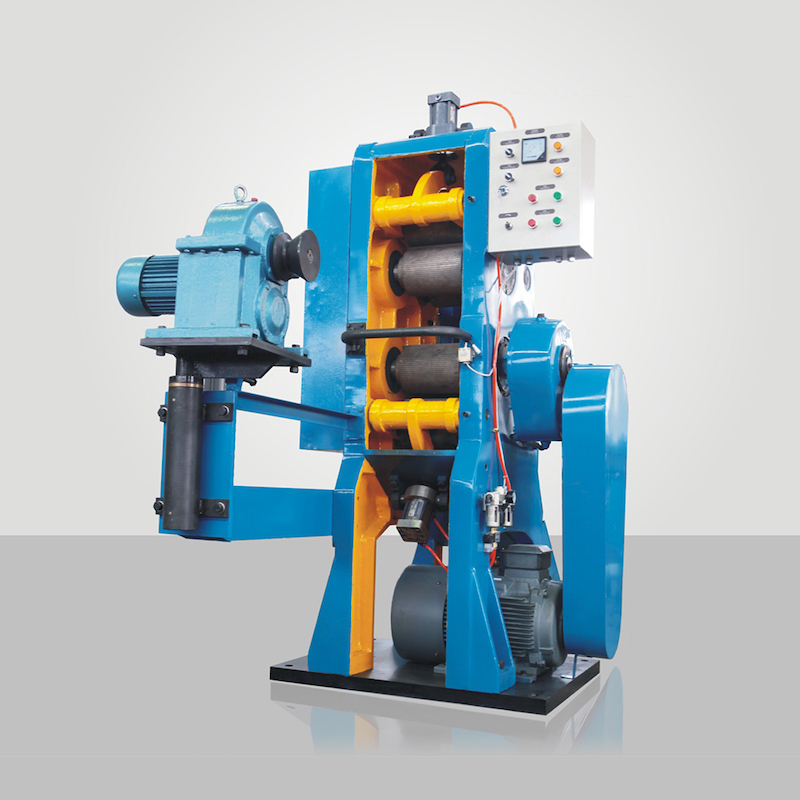 Features:
1. Mounted easily to any bench or work station

2. High quality light weight construction made of durable steel

3. Used for removing the plastic and rubber insulation from undamaged scrap wire

4. Fully guarded blades to ensure complete safety

5. Recycle your copper wire, benefit from non-insulated pure copper wire
2003, Ito-sin(DeYang) Wire & Cable Equipment Co.,Ltd. was awarded the certificate of quality administration system issued by Britain DAS authority and the certificate of quality administration system approved by Britain UKAS authority. In 2005, it was approved by the international wire & cable association as one of the standing members.
Application:
The machine is mainly used for stripping lead off lead-clad rubber pipe. It is a kind of light-duty lead stripping device for vulcanized lead in the course of rubber production.
FAQ:
Q1. What information should I let you know if I want to get a quotation?
A: Item Name,Size,Initial Quality you require.
Q2. How to make the payment?
A: T/T
Q3. When will you deliver the machine?
A: Delivery Time for 3 months.