Y-type Copper Rod Rolling Machine
Product Description:
The unit is divided into 2-roller copper rolling mill and 3-roller copper rolling mill, is used in continuous rolling of copper and copper alloy rod. It's particularly suitable to be used in the rolling of the copper rod made from upward continuous casting machine with copper scrap as raw material,the process will improve the quality of the copper rod and make them more suitable for next process:drawing.

Copper rolling machine design uses advanced crafts and high-quality materials, such as roller; the appearance of the machine adopts German design,which has higher work efficiency than other similar products;Electrical parts assemble the imported parts from Japan, which have safe and reliable performance, high technological content; the whole production process is monitored by color touch screen with clear data displaying, easy operating and high automaticity. high motive power frame copper rod rolling mill is beautiful, efficient and durable.

Specification Parameters:
| | | |
| --- | --- | --- |
| Inlet blank (two kinds) | ∮15mm | ∮17mm~∮20mm |
| Outlet rod diameter (two kinds) | ∮8.0mm | ∮6.7mm~∮8mm |
| Rolling pass (two kinds) | 6 | 12 |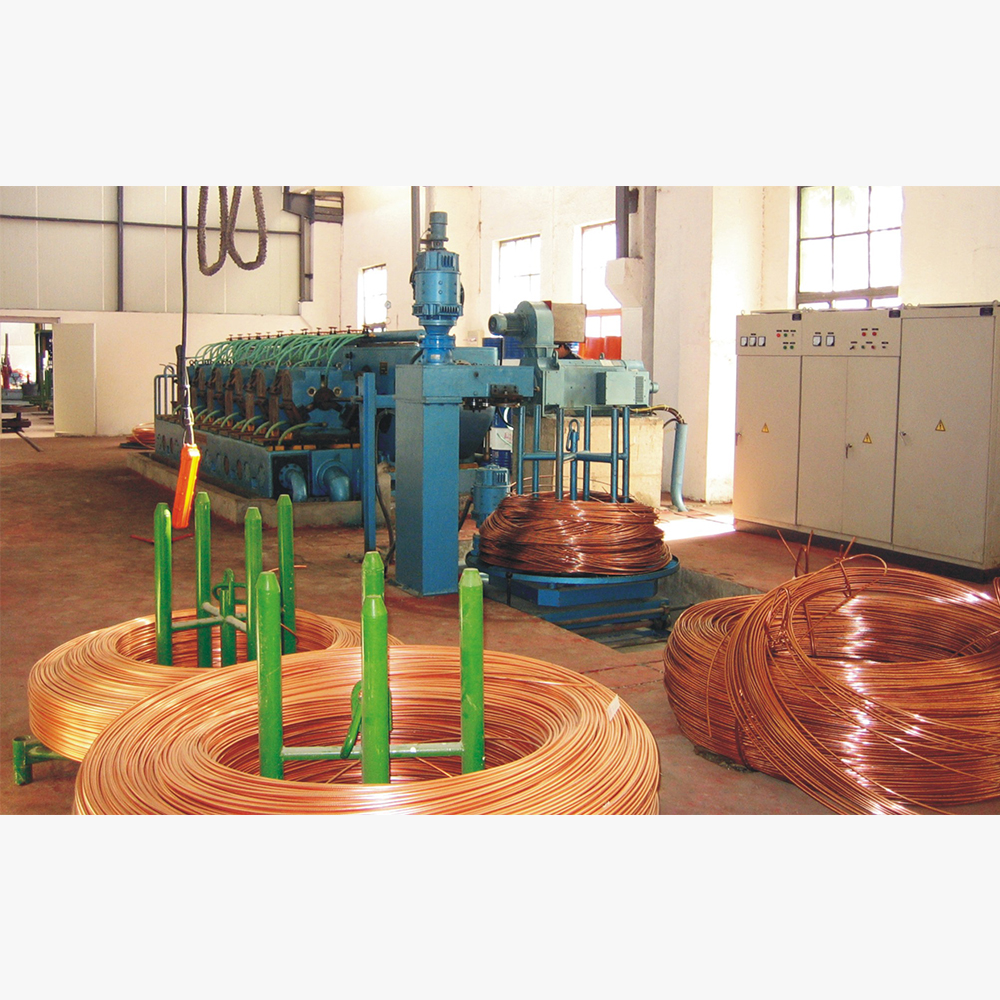 Features:
The unit is used for copper rod cold rolling. Through cold rolling, the mechanical behavior can be raised and the defects from casting can be also fetched up.

In 2003, Ito-sin(DeYang) Wire & Cable Equipment Co.,Ltd. was awarded the certificate of quality administration system issued by Britain DAS authority and the certificate of quality administration system approved by Britain UKAS authority. In 2005, it was approved by the international wire & cable association as one of the standing members.
Application and composition:
1. The auto rolling machine is used to roll glossy oxygen-free copper rod. The production capacity is 1000t/year by two shifts.
2. It is mainly composed of Pay-off, cold rolling machine, exit pipe guider, winding machine, shears, lubricating system, emulsion system and electric control system.

FAQ:
Q1. What information should I let you know if I want to get a quotation?
A: Item Name,Size,Initial Quality you require.
Q2. How to make the payment?
A: T/T
Q3. When will you deliver the machine?
A: Delivery Time for 3 months.